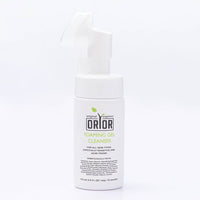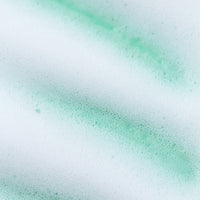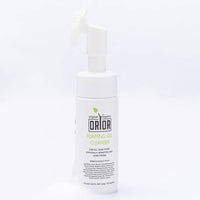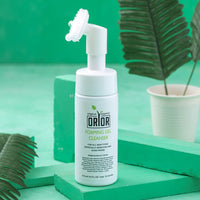 Foaming Gel Cleanser
Regular Price

Rs.1,398.00

Sale Price

Rs.1,398.00

Regular Price

Unit Price

per
Description
Foaming gel cleanser is formulated for all skin types' especially acne-prone and sensitive skin.  It contains benzoyl peroxide which helps in prevention and curing of acne.
BENEFITS:
Helps in reduction and prevention of acne.
Helps to Prevent skin texture.
Helps to Make skin smooth and bright.
Helps Remove dullness.
Helps to Add glow.
Helps to Maintain skin barrier
Ideal help for acne prone skin.
Helps prevent dirt to build upon your skin.
Helps in refreshing your skin.
It is the perfect cleanser to cleanse your skin after a tiring day or to remove makeup.
USAGE:
Take foam of foaming gel cleanser onto your palm and emulsify with water. Cleanse gently with your hands for 1-2 minutes and wash off with cold water. In order to lock the moisture and keep the skin hydrated, top off with a good moisturizer and finish with Orior's SPF 50++ for long-term skin protection and glow. At Night repeat the same method of cleansing followed by your night time skincare routine.
*NOTE: Use the brush only once or twice a week for exfoliation. Avoid over exfoliation as it may increase skin sensitivity.
*results may vary with each person
INGREDIENTS: Aqua, Glycerin, Peg-200 Hydrogenated Glyceryl Palmate, Butylene Glycol, Sodium Lauroyl Sarcosinate, Peg-7 Glyceryl Cocoate, Acrylates/ Sareth-20 Methacrylate Copolymer, Amyl Cinnamal, Benzyl Benzoate, citronellol, Disodium Edta, Geraniol, Hydroxycitronellal Linalool, Panthenol Pau, Peg-60 Hydrogenated Castor Oil, Phenoxyethanol, Sodium Chloride, Sodium, Laurate.
Quantity: 175 ML
Expiry: 12 Months
WHAT ARE MY SHIPPING & DELIVERY OPTIONS?
Shipping Fees
We offer shipping at the following rates:
Shipping Method
cash on delivery
Shipping Fee
200
Shipping Time
3-6 Working Days
All times and dates given for delivery of the products are given in good faith but are estimates only.
Once your order is placed you can track it in real time at https://oriorcosmetics.com/track-your-order/
DO YOU DELIVER INTERNATIONALLY?
We do not offer international shipping.
WHAT HAPPENS IF MY ORDER IS DELAYED?
If delivery is delayed for any reason we will let you know as soon as possible and will advise you of a revised estimated date for delivery.
QUESTIONS ABOUT RETURNS?
If you have questions about returns, please review our Return Policy:
https://oriorcosmetics.com/return-claim-policy/
HOW CAN YOU CONTACT US ABOUT THIS POLICY?
If you have any further questions or comments, you may contact us by:
Email: oriorcustomercare@gmail.com
100% Customer Satisfaction